For 60 years, Oslo International School (OIS) has provided uniquely powerful learning opportunities to young people from pre-school to upper secondary. With its multicultural, dynamic, caring environment, OIS ensures that students are not only exceptionally well-prepared to thrive academically, but also equipped with the habits of mind to lead active, fulfilling lives.
– Our students live in an increasingly interconnected world, where it is crucial to connect and collaborate with people from all over the globe. Whether in our social lives, in university, or in the workplace, we are all enriched when we share experiences across cultures,» says Paul Sanders, Head of Oslo International School.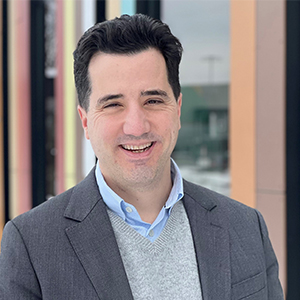 Paul Sanders
Head of School, Oslo International School
Diversity makes it fun
– Today's students will live in diverse, international communities, so a modern school needs to reflect this.
And Oslo International School can certainly boast about its diverse environment – currently housing students from Norway and 50 other nationalities.
– Our school environment does more than prepare students for what comes next; it brings joy and connection to each day. Imagine the conversations in a classroom with 15 students from 11 different countries. Whether you are 7 years old or 17, the conversations go so much deeper.
Ayesha Eriksrud, a student in her 13th year at OIS, jumps into the conversation, vouching for the benefits of studying in such a diverse environment.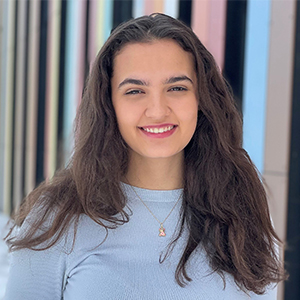 Ayesha Eriksrud
Student, Oslo International School
– In every part of our school we are constantly exposed to different languages, customs, and cultures. It makes us more comfortable being around all kinds of people, but it also teaches us how the world works and how cultures interact in society. I really can't think of a better way to prepare for the future.
Unique school culture
Paul and Ayesha are both proud of the school's own, unique culture.
– The secret to OIS's success is a smart and caring school culture that has been built over decades. At OIS, improvement and growth are celebrated, and academic achievement is valued, Paul explains.
– Everyone wants to do well, Ayesha says, and it's an environment based on collaboration and helping each other out, too, she adds.
Ayesha has no doubt that the academic level is raised by an extraordinary staff of teachers.
– I feel I can talk to every teacher no matter the circumstance. I always feel comfortable asking a question.
Most classes at OIS have about 15 students, and the small class size makes teaching more personalised and makes it possible to connect with every pupil, Paul explains.
– Our students are fantastic; they are engaged, work hard, and they are just fun and full of great energy. Luckily, our small class size really makes it possible to know and support them fully, Susan Jackman says – a teacher who has worked at the school since 2010.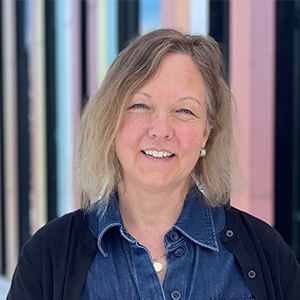 Susan Jackman
Teacher, Oslo International School
Set for success
OIS students thrive in schools globally after leaving Oslo and excel in both international and Norwegian exams. Its upper secondary students earn admission to top universities.
– Our students succeed because our program provides opportunities to learn and practise the skills valued by the modern world– critical thinking, independent research, analysis. These are central to the IB (International Baccalaureate) Diploma Programme, offered in our upper secondary school, Paul says.
In recent years, OIS students have been admitted to highly selective universities including Oxford, Cambridge, the University of Pennsylvania, NTNU, and National University of Singapore.
Ayesha is currently studying the IB programme and acknowledges it's a rigorous curriculum.
– But we see how much we have developed as people and learners. The topics are so relevant, and we receive great help from teachers.
For anyone on the fence about the school, Ayesha has a clear recommendation:
– If anyone is considering coming to OIS at any age– just know that you will feel welcomed, you will feel supported, and you will be connected to the world in a completely different way.
Excellence in Education for Over 60 Years
Oslo International School provides a broad, stimulating and balanced education that is anchored in a diverse, dynamic and supportive school community. Founded in 1963, we help develop the unique potential of all of our students to become inspired global citizens.
By Morten Risberg